Yoga Classes
Online yoga classes for back care
Live recordings of Therapeutic yoga for Back care classes.
 All 24 Yoga For Back Care Class Recordings
One payment gets you access to an online educational platform where you will find archives of all past recorded classes!
Find yourself:
– Softening into strength
– Relaxing your neck to find more freedom in your voice
– Releasing your psoas to create more space in your low back and more access to creativity
– Strengthen your core in the most loving ways
– Letting go of long held movement patterns to find more ease in your body
– Resting, Digesting and Healing your own body
$74.95
Single Classes
Live class recordings
$4.95/each
On-Line
Yoga for Back Care is suitable for people with chronic back issues, including low back pain, neck pain, and sciatica. No Yoga experience is necessary.
The focus of this class is relaxation, releasing the psoas muscle, self-massage, building core strength, and flexibility to support a healthy back.
Breath awareness is a wonderful tool we practice to support pain management and releasing chronic tension.
You will need a soft place to lie down, yoga mat is optional. A tennis or spikey ball for self -massage, a strap, and a 9″ pilates ball.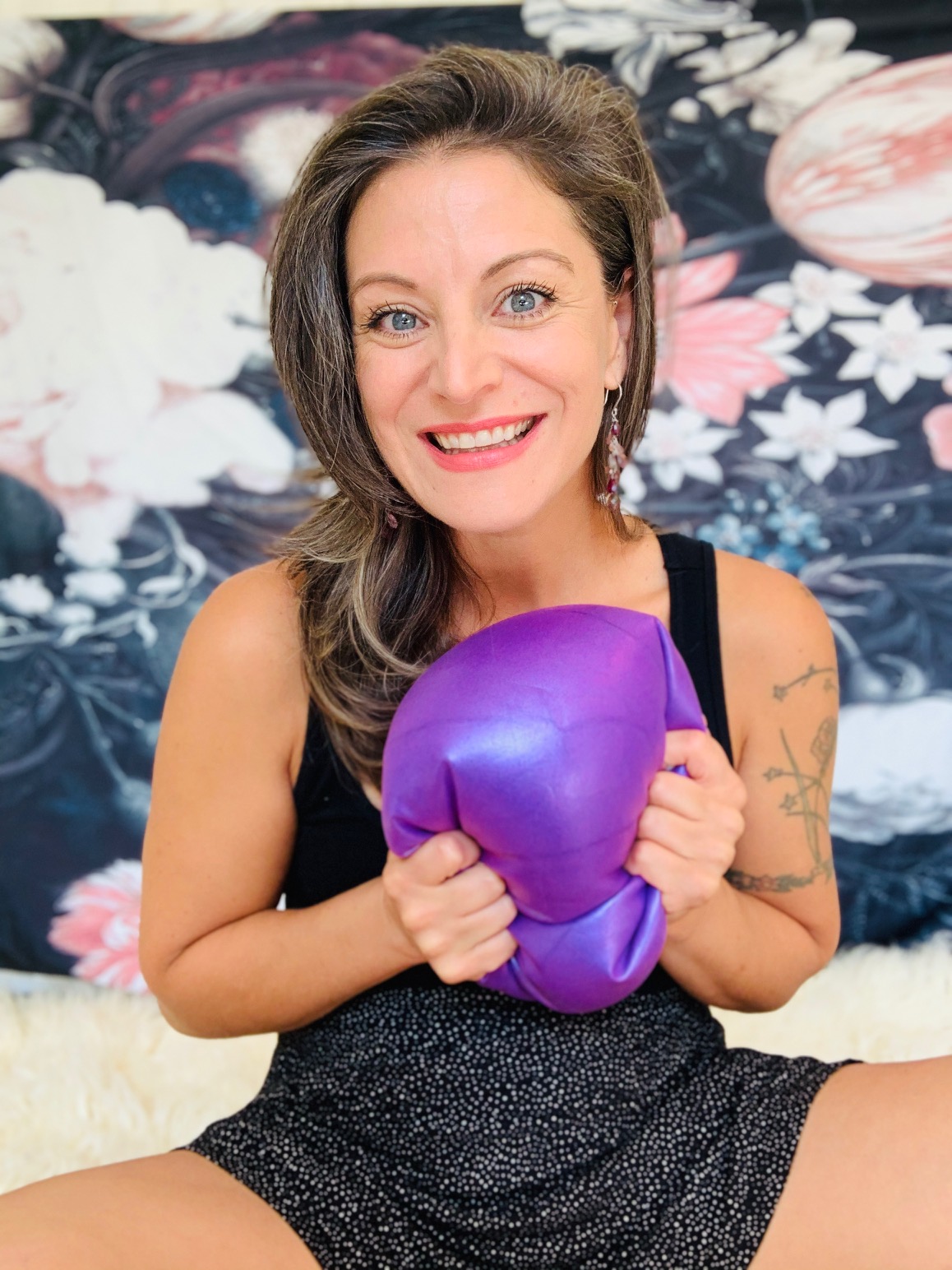 9" Pilates Ball
This 9″ pilates ball has become a very important part of my practice. I use it to create positions in my body for deep release, and for self-massage.
I always encourage people to try and find a local supplier to support business in their own neighbourhood.
However, you can also order it online here: Fitterfirst